SYMPOSIUM VENUE
Symposium will be placed in the building of National Quantum Information Centre (KCIK).
Address: 27 Andersa St., 81-824 Sopot, Poland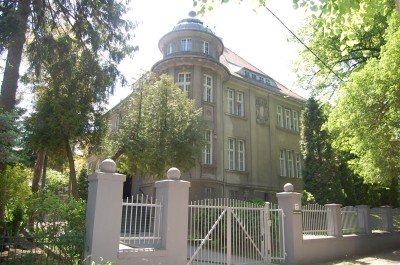 The symposium venue and Sopot train station are located within the walking distance from each other. See map below for the details (click to enlarge).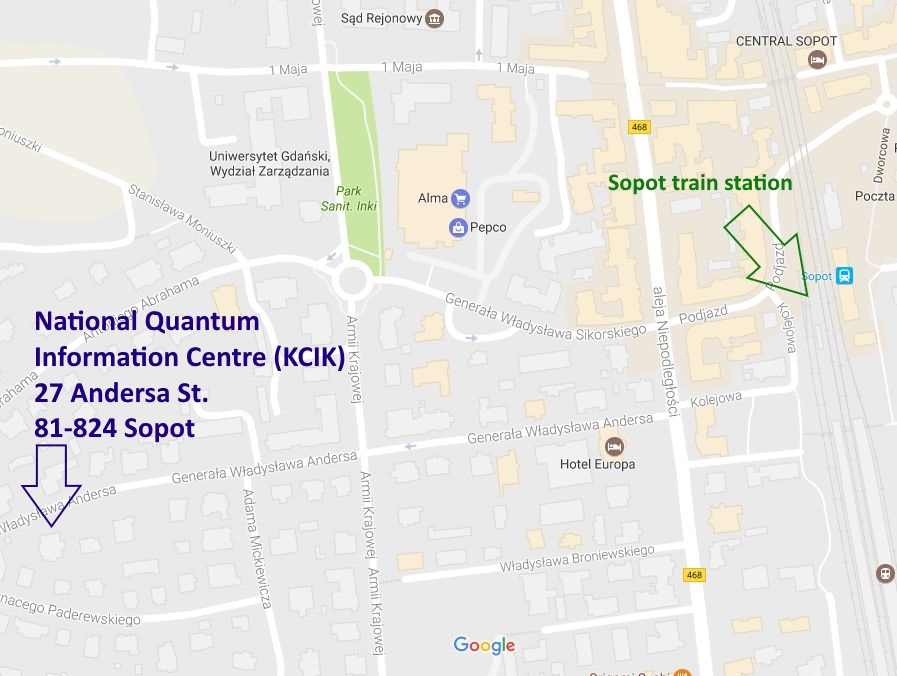 About Sopot
Sopot is a small town - health resort, situated on the Baltic Sea coast between Gdańsk and Gdynia, a natural centre of the nearly one-million Tri-City agglomeration and the Pomeranian province. In the south, the town is bordered by the Tri-City Landscape Park, and its northern border is marked by 4.5 km long sandy beaches of the Bay of Gdańsk. The most distinguished place in Sopot is the wooden pier, the longest one in Europe.
You can find more information about Sopot here.